We discovered that enjoying Nature, we feel happier and calmer. Therefore, we transmit this comforting essence through our treatments.
The massage works on the physical body improving the tissues, the functioning of the organs, relieving pains, tensions and contractures. At the same time, it is more than a set of manual maneuvers; It is an exceptional way to communicate without words. With the hands we transmit accompaniment, relaxation, comfort and healing energy that help to calm the stress. It is the sum of technique and intention, science and art. Home Massage Girona
The creators of this project are Alex and Rosa. Our team consists of several therapists specialized in body work and massage as a holistic method of health. We have a large repertoire of manual techniques from the East and the West. We apply organic products that we make by hand and others that provide us with recognized brands.
Massage Natura provides professional services throughout the Catalan territory. We are installed in the Empordá, Costa Brava, natural paradise of crystalline beaches and towns with enormous charm. We offer spa treatments, rituals and massages, both to individuals and companies, hotels and events. Home Massage Girona
Muscle tension
We accumulate repetitive movements, bad postures, overloads, rutines. When you feel the body rigid and stiff, it is that you need a set-up, stretch and come back to you.
Accelerated
Release stress, angst, anxiety that today causes numerous diseases, through muscular or energetic massage, harmonizes body and mind, and prevents physical somatization.
Discomfort
Sometimes, we accept moderate as chronic pain when they have a remedy. Let's put a solution to it, preventing the pain from becoming intense or unbearable.
Difficulty to enjoy
We devour the moments without tasting them when we are not really inhabiting the present. Through touch and sensations we develop a fuller attention, which gives us the enjoyment of each experience.
We create these massages inspired by the five elements of nature: space, air, fire, water and earth.
The rituals are delivered topically on the skin and are made with the intention that you smell, listen and feel the experience in a holistic and emotional way.
Every element and its properties and characteristics indulge you in a unique experience.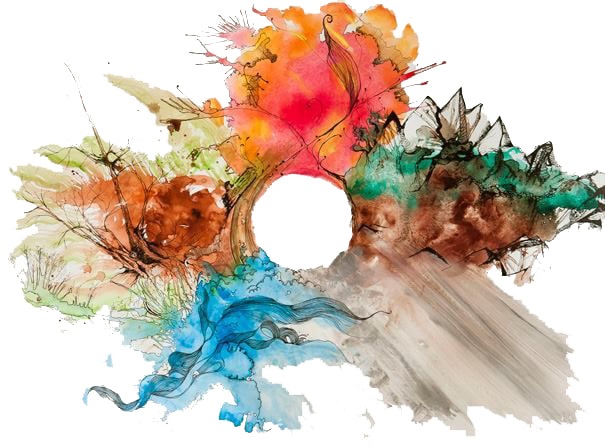 Western techniques, such as chiromassage and Orientals, from Ayurveda and Chinese Medicine, promote the reestablishment of health.
We can recommend you according to discomfort, ailments, needs, what massage is more appropriate to your moment.
We also perform facial and body beauty treatments for skin care.
Resources for Enterprises
In-house massage service, with our own tents and materials.
We customize the proposal
Weekly sessions, in different points of the province of Girona
 
 

Outdoor events: accompaniments, fairs, congresses
Company meetings

Retreats
Celebrations: birthdays, meetings, weddings
Excelente masaje a nivel técnico, una gran profesionalidad, cercanía y trato muy humano.
Gracias Anna y Rosa, mi pareja y yo, quedamos encantados. Hasta pronto
Avec le massage Abhyanga, nous avons oublié Paris le premier jour des vacances. Dans le jardin de l'hôtel, sous la tente blanche, à l'écoute des oiseaux ... simplement: fantastique!
En el hotel rural donde nos alojamos encontramos el catálogo de Massage Natura.
Esa misma tarde, recibimos a domicilio el mejor masaje de nuestra vida! El ritual Cosmic, muy recomendado.
After the bike tour, we could enjoy the loosening massages of Rosa in our own hotel.
A perfect combination of strength and subtlety. Thank you, lovely couple.
Ens vam escapar amb les amigues, un cap de setmana, a l'Emporda, i per sort vam trobar a l'hotel l'espai de Massage Natura amb les lliteres muntades. Vam provar tots els rituals! Quina delícia, quina sensibilitat!
Sempre recordarem l'experiència